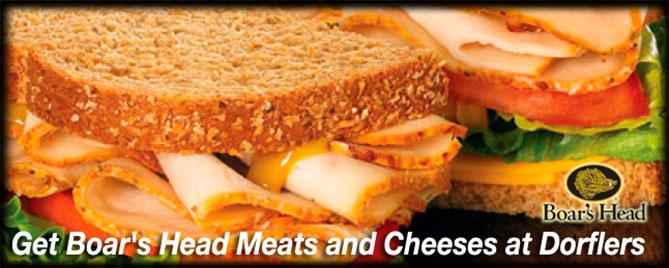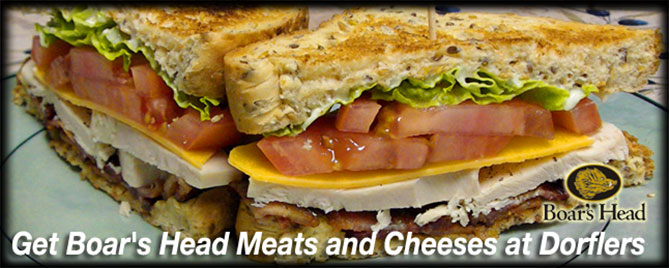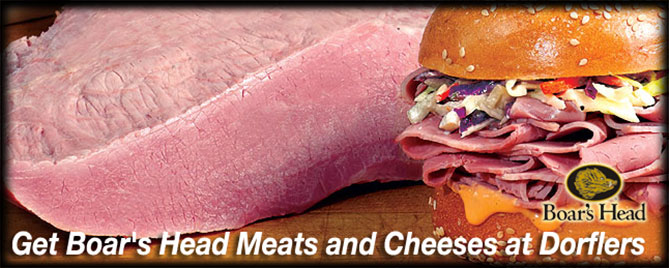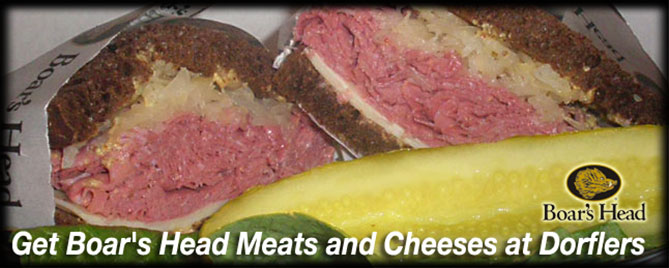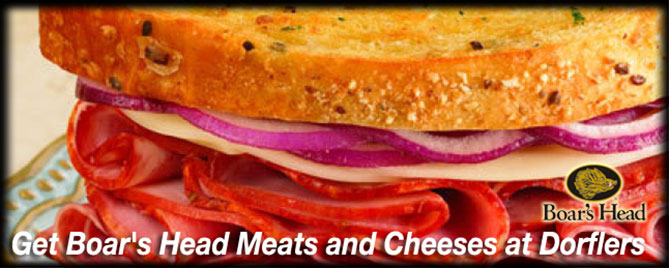 At Dorfler's… Expect the Very Best in Deli Meats, Salads & Amazing Sandwiches!
Dorfler's Deli. In our commitment to serve only the highest quality products, we proudly feature Boar's Head Brand® premium deli meats and cheeses, and our famous Dorfler's homemade roast beef.
Whether it's one of our Signature sandwiches or a "Build your Own" custom sandwich, you can be assured that we use only the highest quality products starting with a fresh baked roll or bread, the freshest produce and the best Boars Head Brand luncheon meats. We spare nothing to make you the best lunch you will eat anywhere. When talking quality, service and price, you can't beat Dorfler's Sandwiches, done the old fashioned way, "The way you want it"
Try one or all of our savory salads, always fresh and always delicious, from the classics, like Potato and Egg Salad, to our specialty Caprese, Tuna Lime, Gourmet Chicken, and Smoked Whitefish Salads. Tasting is believing!
Dorfler's Sandwich and Deli Menu
Call your orders in one hour before Pick-Up or Delivery
Build Your Own Sandwich
$5.99 Each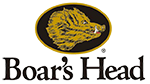 Meats
Turkey – Ovengold, Honey Maple, Mesquite Smoked, Cajun
Ham – Deluxe, Sweet Slice, Black Forest
Chicken – Lemon Pepper, Buffalo
Rotisserie Beef – Pastrami, Corn Beef, Dorfler's Homemade Roast Beef
Chesses:
Cheddar, American, Provolone,
Havarti, Swiss, Pepper Jack
Bread:
White, Wheat, Light Rye, Dark Rye,
Multi Grain, Onion Roll, Kaiser Roll,
White or Wheat Sub Roll
Veggies:
Lettuce, Tomato, Onion, Pickle, Green Pepper, Giardiniera
Condiments:
Mayo, Mustard, Deli Mustard, Honey Mustard, Horseradish Mayo, Olive Oil, Balsamic Vinegar, & Ranch
Sides:
American Potato Salad, Dill Potato Salad, Cole Slaw, Macaroni Salad, or Chips
Drinks:
Mountain Dew, Diet Coke,
Dr. Pepper, Iced Tea, Pepsi
$0.75 Each
Signature Sandwiches
$6.99 Each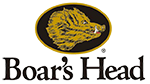 The Dorfler
Dorfler's Homemade Roast Beef, Horseradish Cheddar Cheese, Lettuce, Tomato, Onion & Mayo on a Sub Roll
The New Yorker
1st Cut Corn Beef, Baby Swiss, Barrel Sauerkraut,
Deli Mustard on Light Rye
The Soprano
Pepperoni, Hot Capocollo, Mortadella, Italian Dry Salami, Genoa Salami, Provolone Cheese, Lettuce, Tomato, Onion, Green Pepper, Pickle, Mustard, Olive Oil & Balsamic on a Sub Roll
The Boss
Prosciutto, Italian Dry Salami, Mozzarella Cheese, Tomato, Onion, Pesto on a Portuguese Long Roll
The Hammie Sammie
Black Forest Ham, Swiss, Lettuce, Tomato, Honey Mustard on Pretzel Roll
The Big Easy
Cajun Turkey, Havarti Cheese, Lettuce, Tomato & Mayo on Kaiser Roll
Vegetarian Options
Tuna Lime, Egg Salad, and Mixed Veggie & Cheese
Extra Meat – $1.00, Double – $2.00. Extra Cheese – $0.50. Substitutions Available.